Don't miss a thing! Download the Alliance City Schools App for free and quickly check the district's live feed and news stories daily without going to social media! #Acspresents #Amspresents

Jetsetters have been performing and winning competitions all year. Now it's time for them to come home and perform for the last time this season. Get your tickets, it will be one to remember! #Acspresents
https://singingaviators.ludus.com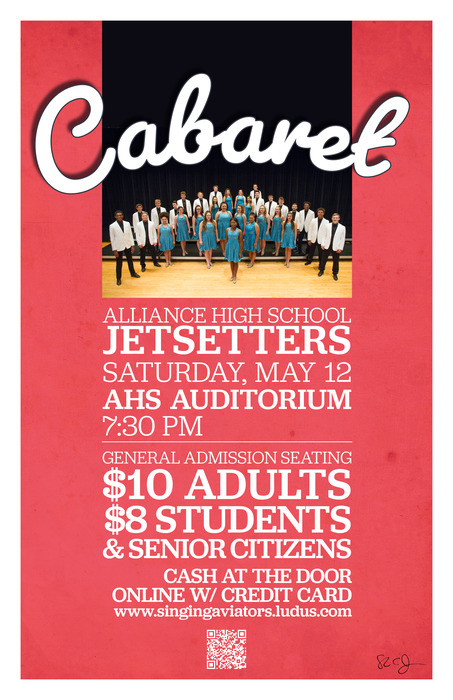 Fun in the sun celebrating Northside's Top Gun! Congrats to all students! #Acspresents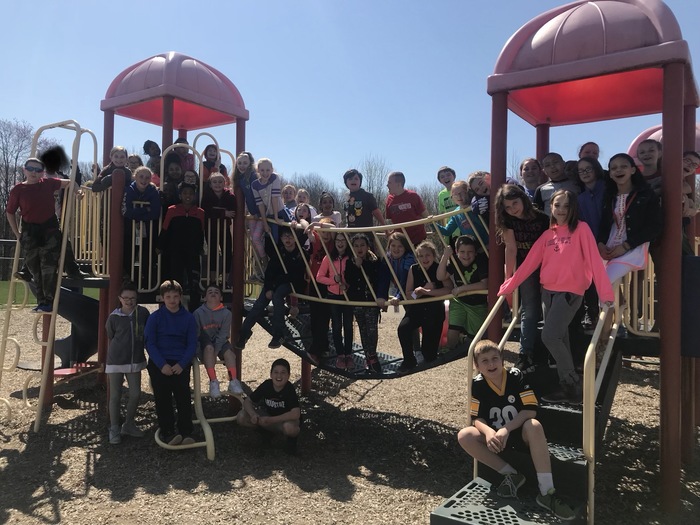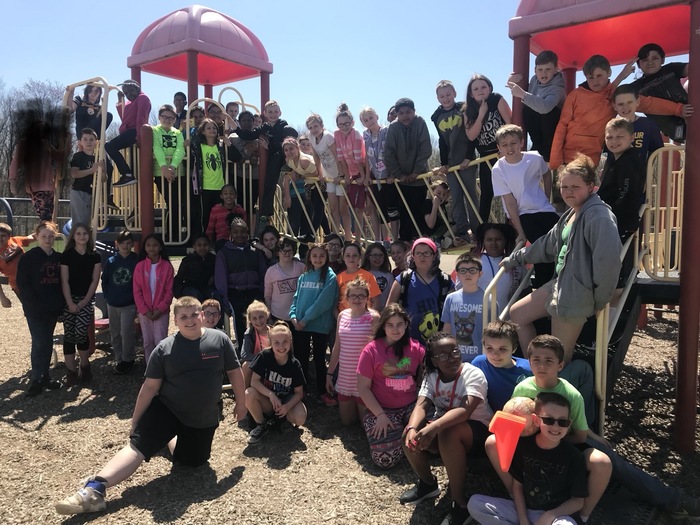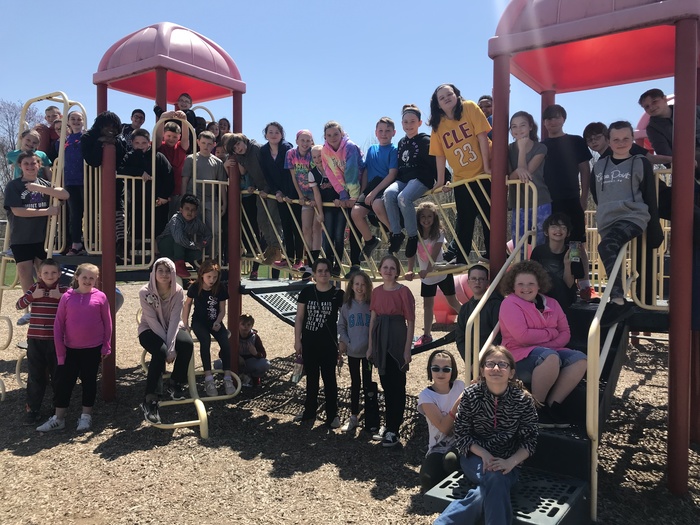 Northside 5th Grade Promotion Ceremony Announcement: Our staff has been carefully and thoughtfully planning this year's 5th Grade Promotion Ceremony. Our intent is to host an event that accommodates families in our own building and allows us to present more awards than we would typically be able to do. In order to successfully accomplish this, we are conducting promotion ceremonies by teams. 9:30am: Team 5A (Mrs. Clunk, Mrs. Hagan, and Mrs. Weaver) 11:00am: Team 5B (Mrs. McCallum, Mrs. Boschini, Mrs. Sams) 1:30pm: Team 5C (Mrs. Zeedrich, Mrs. Witham, Mrs. Recchiuti) Information is going home today. Call 829-2269 with any questions.

Northside students who earned their incentive for April were rewarded with a trip to the Butler Rodman Park. Students had fun playing basketball, painting nails, eating, playing on the playground and getting some fresh spring air! Great job students! ​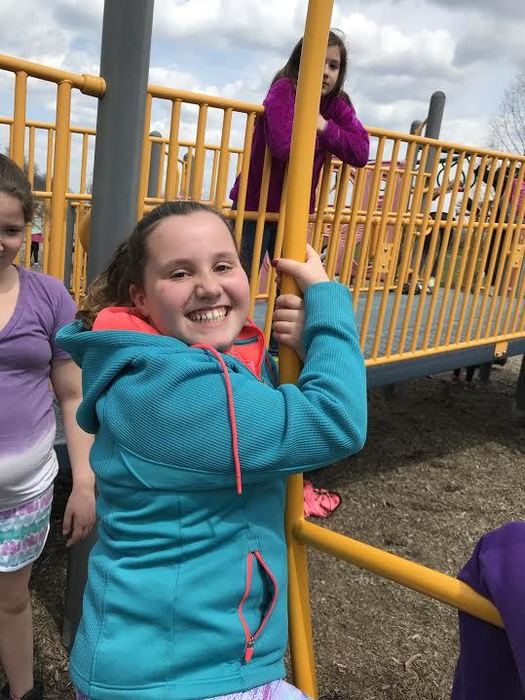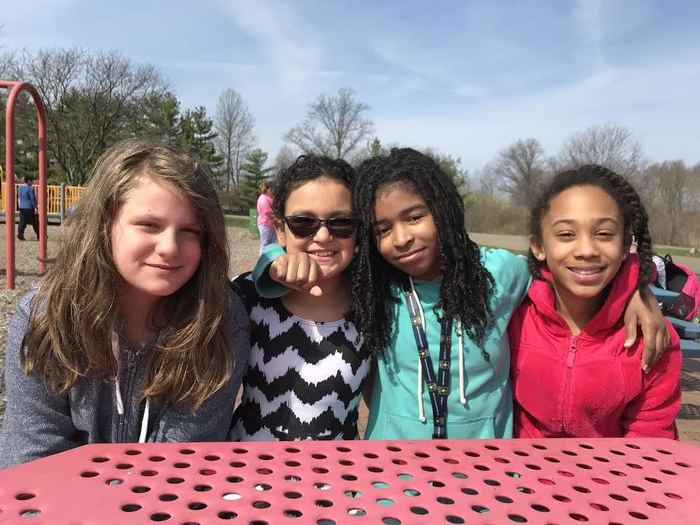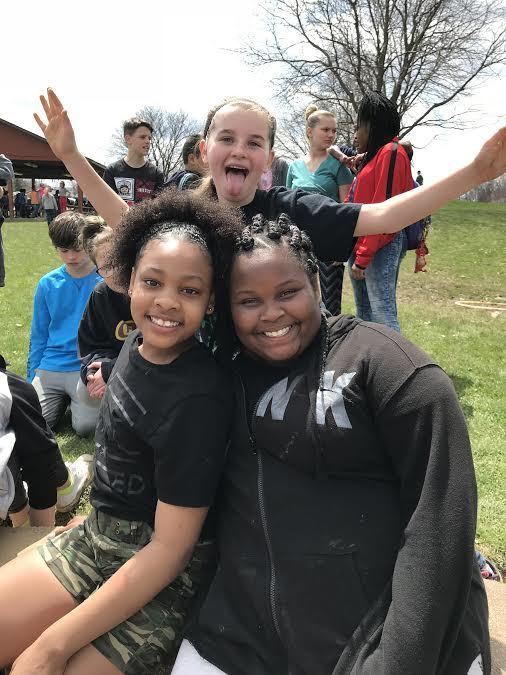 Teachers and staff nominated students of high character to receive the annual Sparkle Award at the YWCA on last Saturday. These are students who model respect to adults, compassion for others, and always do the right thing, even when their peers may not be. We are very proud of our Sparkle Award winners! Students honored in 2018 were: Northside — Kaden Bonnell, Dylan Brooks, Destiny Carchide, Lorah Cartwright, Lydia Clair, Rayven Crowder, Jace Gibbons, Georgia Gordan, Channing Jellison, Kendadi Lawson, James Lemmon and Alexya Pelosa; Parkway — Garrett Adkins, Ryder Bandy, Myka Blackwell, Cameron Cagna, Messiah Geiselman, Samuel Hays, Aliya Kelly, Adyn Lalu, Elizabeth Porrazzo, Brock Runion, Danica Shephard and Zoei Tenney; Rockhill — Natalie Austin, Cara Geiselman, Ayden Harvey, Royhal Hawkins, Kvylee Johnson, Azavion King, Da'quon Lawson, Grace Mcgeehen, Alyssa Pierson, Hannah Snodgrass, Amiah Tucker and Tere' Wilkes.

Fourth-graders in Danielle Kinsey's social studies classes were highly engaged during a review game. Miss Kinsey used SMART Lab software to create a game using affiliation and novelty and variety. The students loved it! After the computer randomly assigned teams, students worked on answering questions to free their monster from its shell. What an excellent way to practice for a test!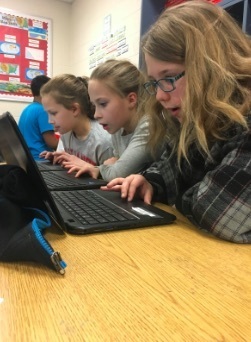 You have a couple more days to bring in non-perishable food for the Akron-Canton Regional Foodbank !!! This is an organization that supplies food for the Alliance Community Pantry which feeds many in the community. Bring your food to any ACS building by April 26.

The Early Childhood Education Alliance does much to help young children in the Alliance area be prepared for kindergarten. Here is an opportunity to have some fun, buy some student art, and support ECEA in their efforts for our students.
https://www.alliancecityschools.org/article/46826

Looks like wings for dinner this weekend: Saturday you can eat at Buffalo Wild Wings to support the Music Department. Sunday you can see Parkway staff and students shave their heads after reaching their fund raising goal for St. Baldrick's Foundation. Donate here:
https://www.stbaldricks.org/teams/parkwayelementary

If you missed the show today, it's ok. There are performances of Willy Wonka the musical throughout the weekend. Purchase your tickets here:
https://singingaviators.ludus.com

Elementary students just got done watching the first performance of Willy Wonka the Musical! It was full of magic and talent of students in preschool through 12th grade!

Do you know a kid that could use a birthday party? The YMCA is hosting the party of all parties for kids of any age. RSVP by April 26. Call the YMCA at 330-823-1930 for more info. #Acspresents

Northside: Spring Pictures are this Friday, April 20th. Order forms went home this past week. Call the school if you have any questions.

Northside Intermediate welcomes Cockrill's Studio on Friday April 20th for Spring Pictures! Order forms are coming today, please call the office with any questions.

A reminder to fifth grade families that sign-up sheets for sixth grade band, choir, and orchestra are to be returned by this Friday, March 23 to students' homeroom teachers. The music teachers at AMS are looking forward to having your students in their performing ensembles!

Great job to all the students who competed in the Math Tournament over the weekend! 1st Row: Cade Blatt, Shaylie Miller, Caden Vernon, Andrew Chunat, Rylan Thomas, Jordan Schwartz, Seth Dillon, Sam Gress, McKaela Schoolcraft 2nd Row:Kaitlyn Bondoni,Caden Monk, Kevin Frazier, Kaia Canavan, Lydia Clair, Jenna Heslop, Avery Horning, Apollo Prince, Athena Friend,Thayer Fontana,Ian Sherer, Richard Kelly 3rd Row: Julia Aldea, Gabby Hill,Gracie Weaver, Elizabeth Recchuiti, Kylie Habba, Jillian Lohnes, Anna Eversdyke, Caroline Reich, Brenden Zurbrugg, Luciano Maldonado 4th Row: LaRon Nicholson, Lawrence Lin, Cylus Ford, Rylee Horning, Neveah Russell, Lily Walker, Mackenzie Heslop, Jayson Reed Trophies: From Left to Right Andrew Chunat 1st place in 5th Grade Mental Computation Rylan Thomas 2nd place in 7th Grade Algebra Jordan Schwartz 2nd place in Advanced Algebra Seth Dillon 1st place in 6th Grade Algebra Sam Gress 1st place in 6th Grade Mental Computation and McKaela Schoolcraft- 1st place in 5th Grade Geometry and Measurement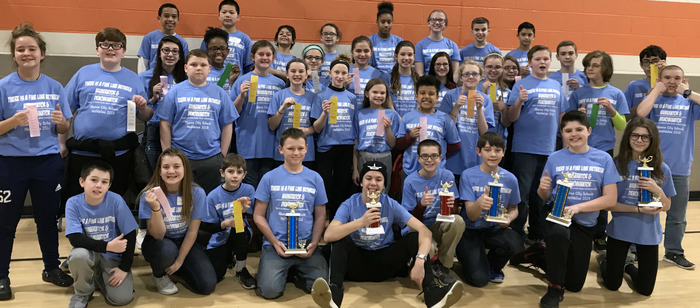 Due to the dangerously cold temperatures anticipated for tomorrow, Alliance City Schools will not be in session on Friday, January 5, 2018.

Alliance City Schools are closed today, December 14, due to inclement weather.

Dustin Lish, Minerva Myers, and Jereem Martin rocked the behavior charts at Northside during the month of November. We are so proud of you!