Alliance Youth Wrestling will begin soon! Any ACS student in grades 1-6 is able to participate! Contact Coach Shaw at
shawcr@alliancecityschools.org
for more information! #RepthatA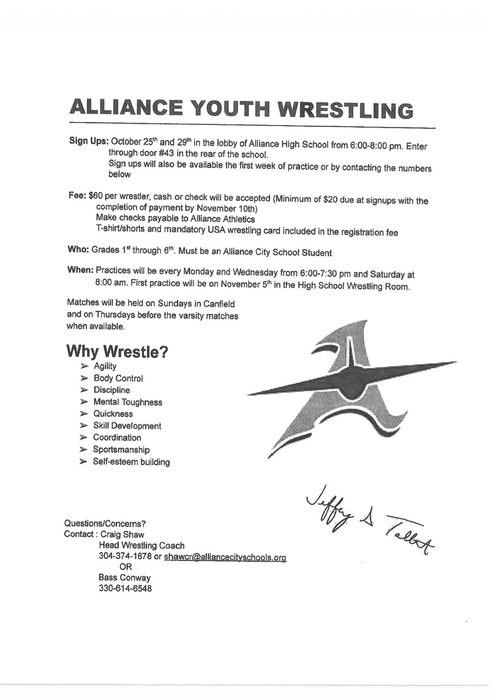 The Aviator Flight Bags will be going home with the registered students today! The bags allow ACS students in need to have food over the weekend each week. For questions or to make a donation, contact your school's Family Support Specialist. #RepthatA

The ACS website will be updated with a new look beginning tomorrow! Don't worry, all the information will be the same! The website will just look a little different! Check out
http://www.alliancecityschools.org/
over the next few days to see the new design! #RepthatA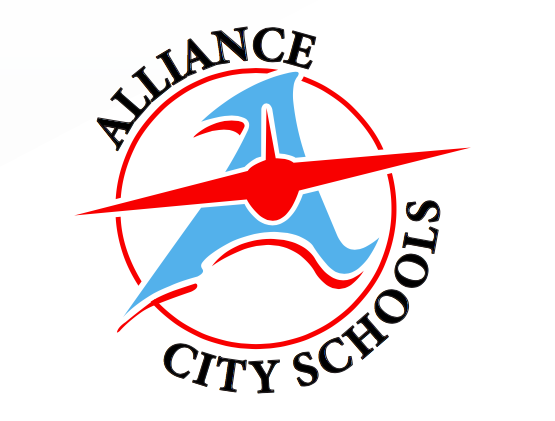 NORTHSIDE FAMILIES: Join us for a Family Movie Night Friday, Nov. 2! Fill out the form and return it to Northside by no later than Thursday, Oct. 11 to take part in this fun, free, family event! Event will include food, drinks and popcorn! #RepthatA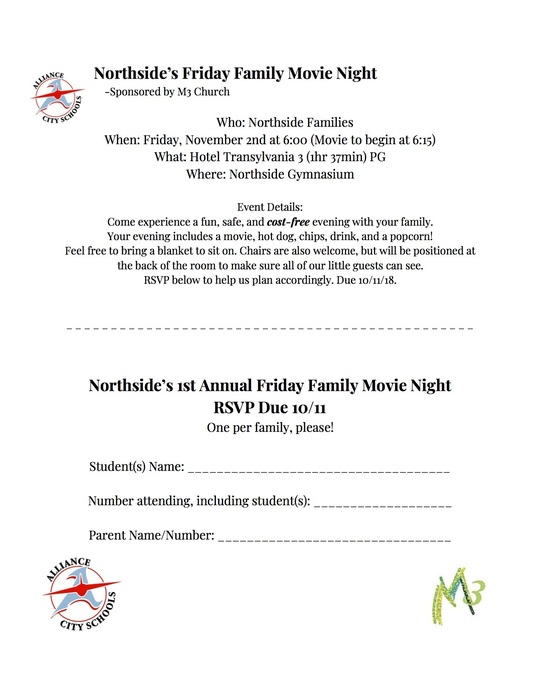 The Alliance City School's Annual Coat Give-Away is coming up! Any student in need of a winter coat will have the opportunity to receive one on Thursday, Oct. 25! #RepthatA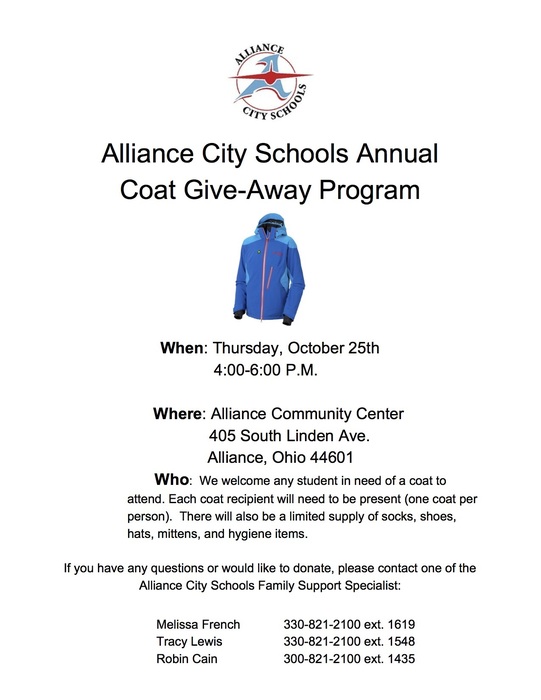 Join Northside on Thursday, Oct. 25 at the East State St. McDonalds for a fundraiser! 20 % of the purchase will be donated to NIS for monthly incentives! #RepthatA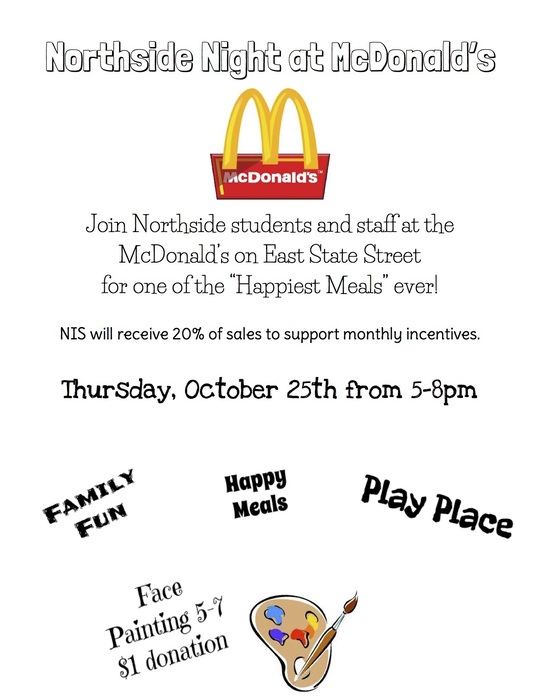 Northside's very own Audrey is being recognized for standing up for a fellow classmate at school! You are a great example and role model! Way to #RepthatA Audrey!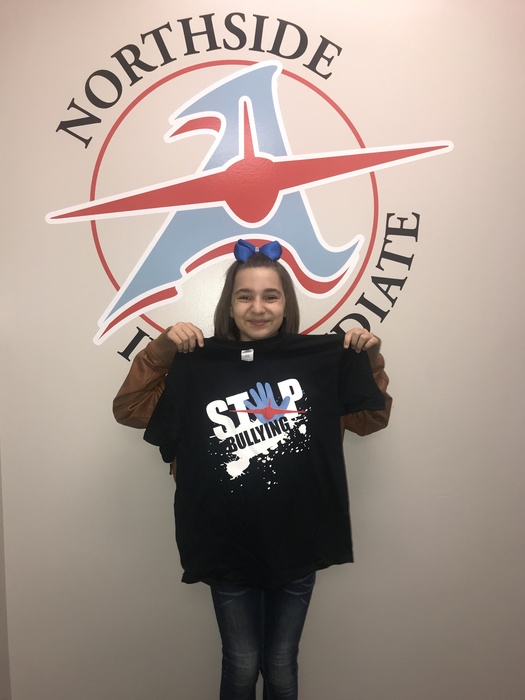 NORTHSIDE FAMILIES: Join us for a Family Movie Night Friday, Nov. 2! Fill out the form and return it to Northside by no later than Oct. 11 to take part in this fun, free, family event! Event will include food, drinks and popcorn! #RepthatA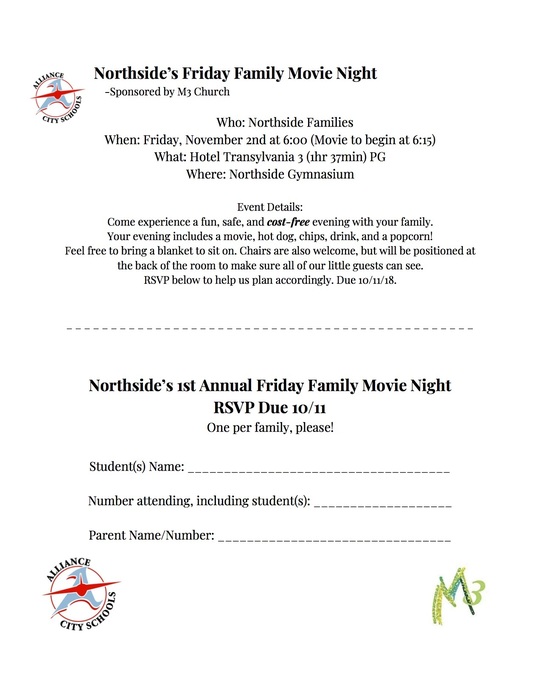 Congratulations to the Top Gun Raffle winners at Northside Intermediate School! They were awarded ice cream sandwiches at lunch today. Great job rocking the behavior charts in September! #RepthatA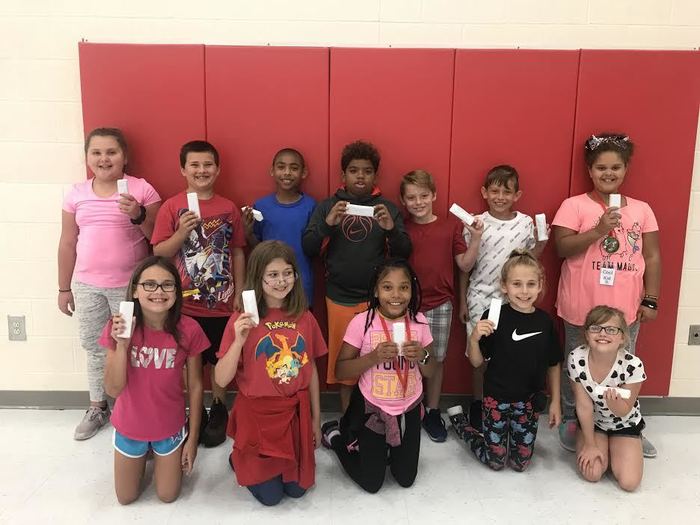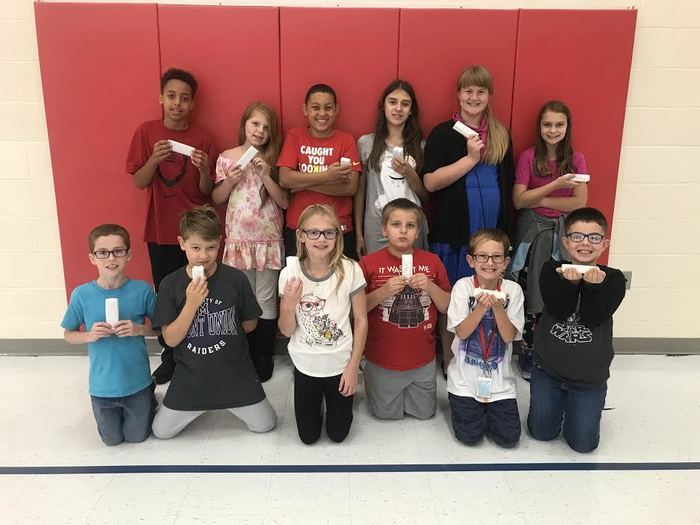 Northside students who earned a Level one or Ace for the month of September were treated to a Dodgeball Tournament and Tropical Sno Incentive Day today! Way to #RepthatA Northside!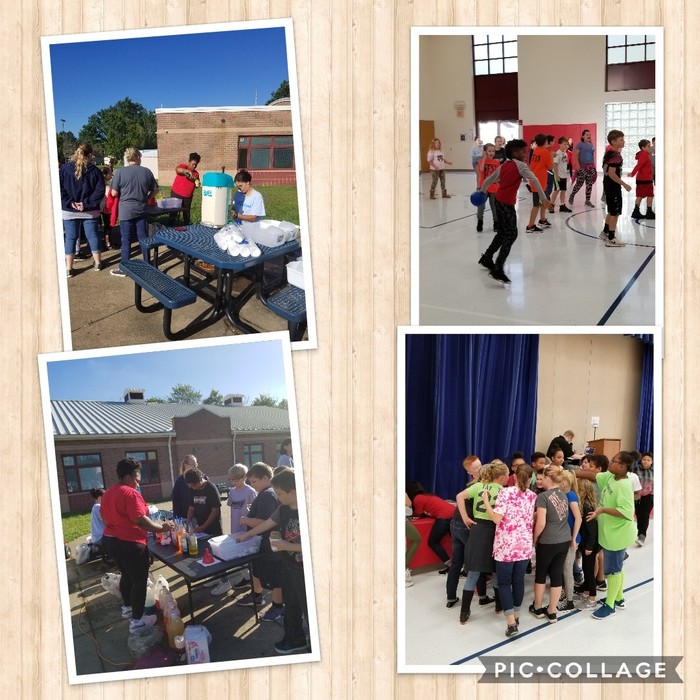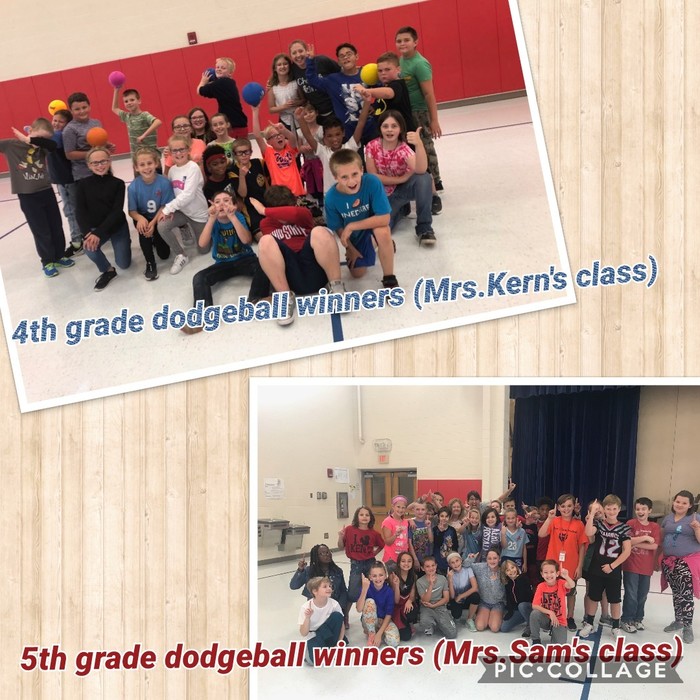 Check out some pics of our supportive men at Northside- father figures walking their students to school on Sept. 18th. We appreciate you! #RepthatA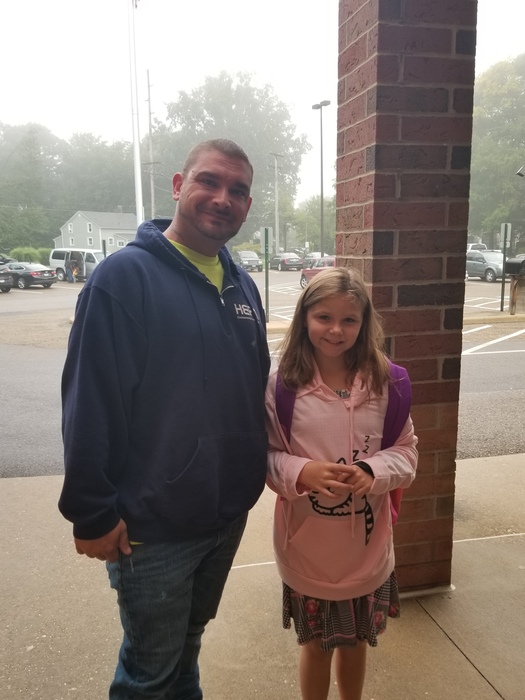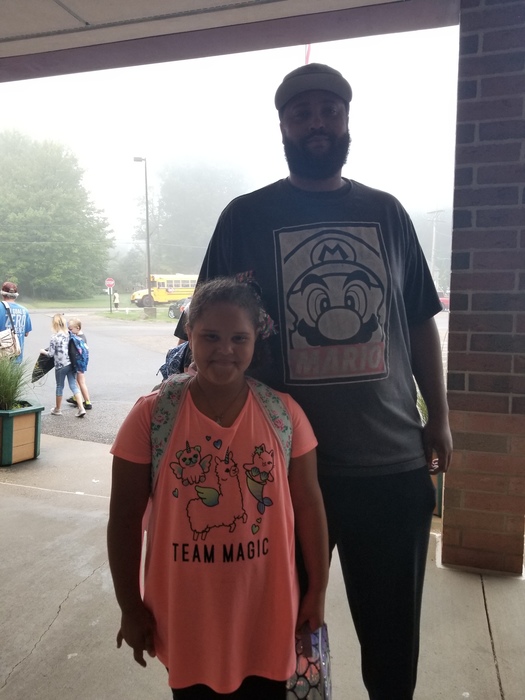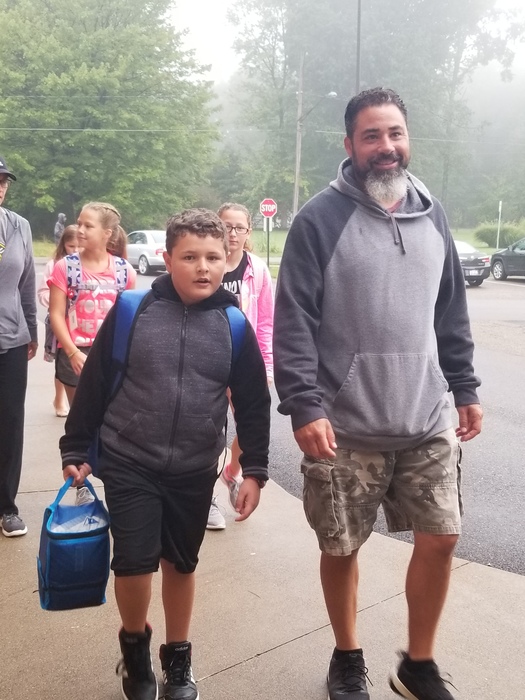 Want to stay up to date on what's happening at each of our buildings? Download the newly re-designed ACS App where you can easily find all the content on our website from your mobile device! From game schedules to student forms, to photos and upcoming events, it's all on there! #RepthatA

Drake sent our students a message- keep reading, students! Learning is fun at Northside! #RepthatA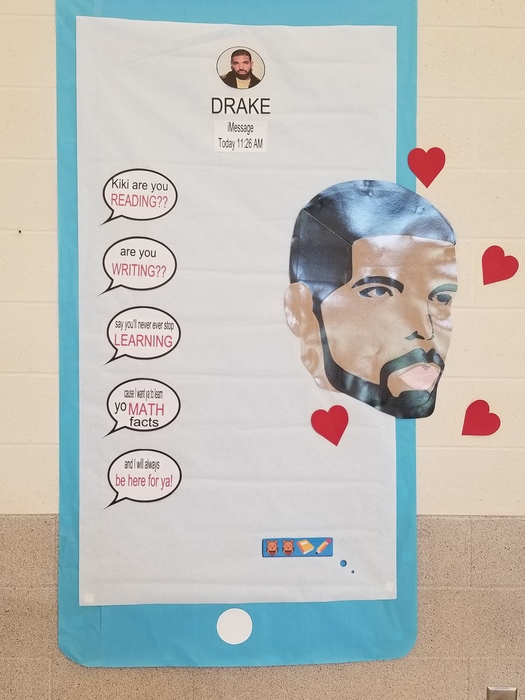 Rachel from Stark Federal Credit Union dropped off donations of paper, pencils and drawstring backpacks to or elementary schools today! Vote for your favorite school to win the school 1 million sheets of paper Sept. 17-24! #RepthatA #OMS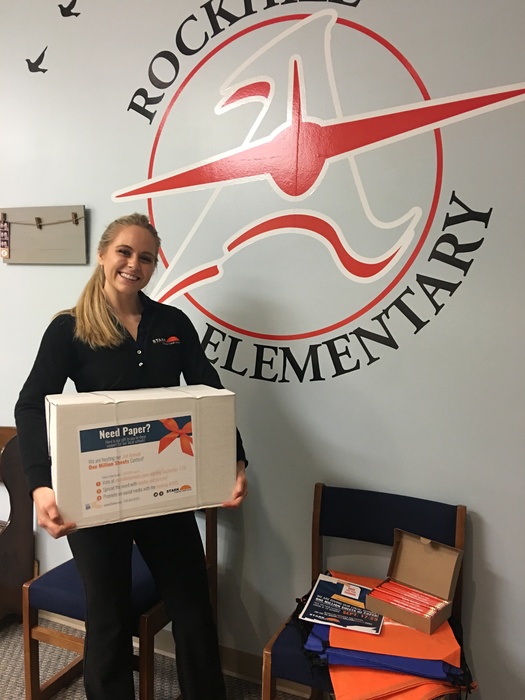 ACS welcomed new teachers and staff today during Flight School. We are excited to have passionate individuals join our team, and they are excited for students to get here! Here are ACS' newest faces: #RepthatA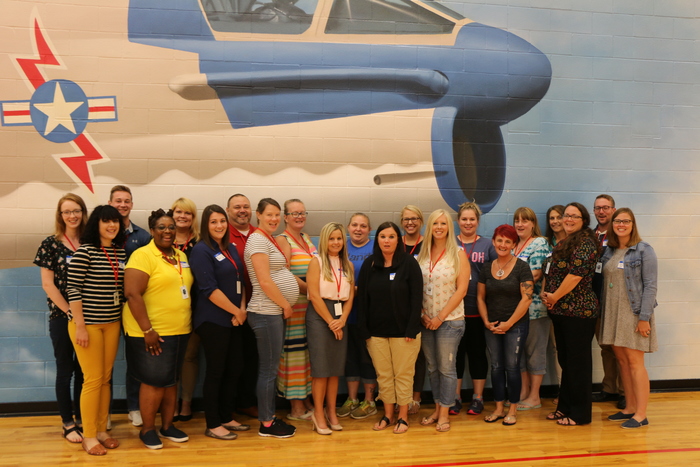 One of the talent show acts at the Northside was to honor Max Middleton who has been fighting cancer for 10 years plus. They honored her by singing the "Fight Song" which began with just one student singing and others continued to join in until the entire gym had staff and student body singing. Students on stage had pink pom poms while everyone in the audience was waving pink cray paper streamers. Many students and staff also wore pink shirts and some purchased pink shirts that read" Today is Not the Day." It was a touching send-off for the summer from students to a teacher who has made a great impact on them. #FightSong #acspresents

Congratulations to Team Todor ​on their 4th grade dodgeball tournament victory! #Acspresents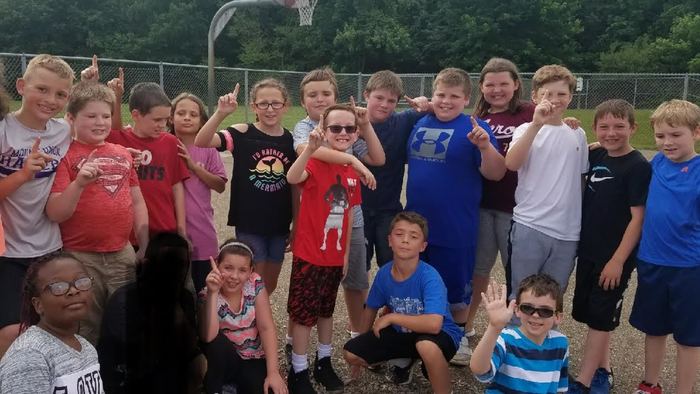 Congratulations to Northside's May Top Gun Team!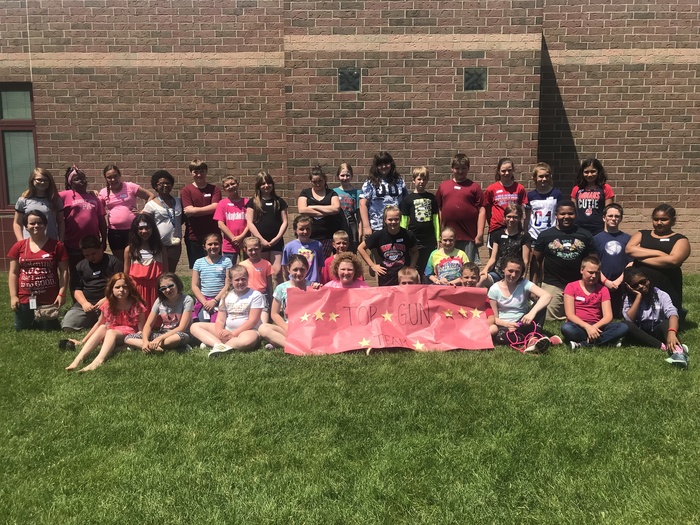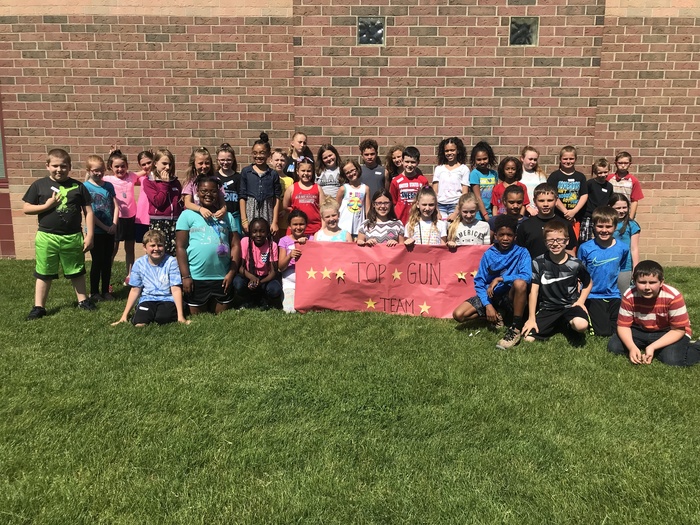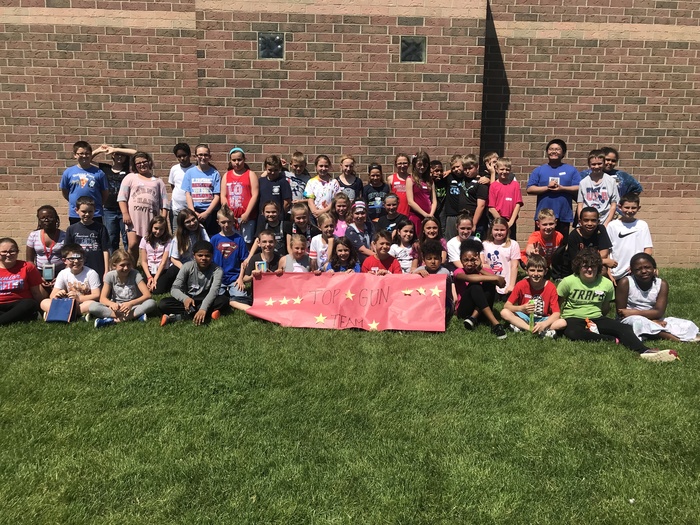 Last week, NIS Choir students participated in the Junior Jetsetter Show Choir Workshop on Tuesday and Thursday at Alliance High School. They learned a song with a dance routine and were the opening act on Saturday night at the AHS Jetsetter Cabaret. Several NIS students won awards for their performance including: Honorable Mention - Mark S. Most Improved - Joey K. Most Spirited - Patience M. The Boogie Award - Avery H. Outstanding Facials - Kylee P. Outstanding Performer - Ava D. The next performance for the Northside Choir is on Tuesday, May 15th at 7pm at the Alliance High School Spring Choir Concert. #Acspresents